In a recent survey, 31% of prospects stated they opt for third-party delivery services at least twice a week. People who used to search for 'food near me' are now relying on food apps for delivery.
FoodTech businesses are thriving and a phenomenal response from the customers has paved the way for similar start-ups. However, the benefits of starting one are like the tip of an iceberg.
A FoodTech start-up demands a lot more than just investment capital. You need to come up with proper planning and risk assessment plans while taking into account several relevant factors. Are you planning to establish an all-new FoodTech start-up? Before that, you would want to ponder over the crucial aspects concerning such a venture.
Here's Steady Rabbit's checklist that your FoodTech start-up must consider:
1. The Launch Strategy
There's always a right time for everything. Speaking of which, when you're all set to go live with your FoodTech start-up, having the following strategies is pivotal:
When and how you choose to launch your start-up.
Analysing your initial status in the market because severe competition is already waiting to welcome you.
How you can penetrate the market by starting at generous rates.
The ultimate aim should be to attract the crowds as fast as you can using efficient launch strategies.
As per Statista, the FoodTech industry had a global market size of 107.44 billion USD in 2019. Estimated to cross the 111.32 billion mark in 2020, the COVID-19 pandemic ensured the growth slows down as a consequence.
This is why your launch strategy should be planned according to the economic position of the market. The market is still anticipated to reach 154.34 billion USD by 2023.
Apart from this, launching your start-up at the right time can help you attain a greater response from the public. But how exactly can you achieve that?
Assess the latest trends to study people's craze for ordering food online before launching your business.
Include exclusive offers and beguiling discounts at the time of the launch. This will act as a big reason for the potential customers to think about why your start-up stands out from the rest.
2. Choose Your Target Audience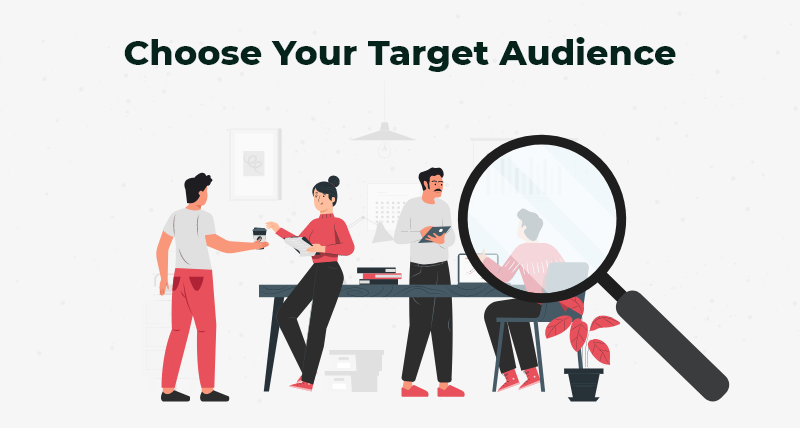 Knowing who you're selling to, is as important as understanding what you're selling! Choosing your target audience and the right one is exactly what your Food App start-up needs.
Undoubtedly, many people out there relish the idea of getting their food delivered to them. In fact, 63% of consumers find it better than going out for a meal. Hence, in the beginning, you should target such people who're more willing to order food online. Studies suggest that the young generation of people are fonder of ordering their food at home as compared to others. 57% of the millennials choose to get their food delivered at home because they're busy binge-watching TV shows or movies.
Before moving on to marketing strategies, it's essential to decide upon a specific set of potential customers. You can approach expert data scientists and analysts to help you with the numbers.
3. The Marketing Strategy
The third and the most significant checklist point is having an efficacious marketing strategy. Do you have a concrete plan to promote your start-up? How're people going to know about it in the first place? Have you thought about your online brand presence?
All of these questions point towards having a fruitful marketing strategy. Make it to a leading newspaper's ad section or simply go the digital way – but plan it anyway! Currently, boasting your presence on popular social media platforms can yield beneficial results for your start-up. Unless you're a marketing wizard, this checklist point surely acts as a 'DIY' guideline for you. You can also contact professionals who can ace their way through the digital world and turn the attention of people towards your start-up.
4. Food Delivery Management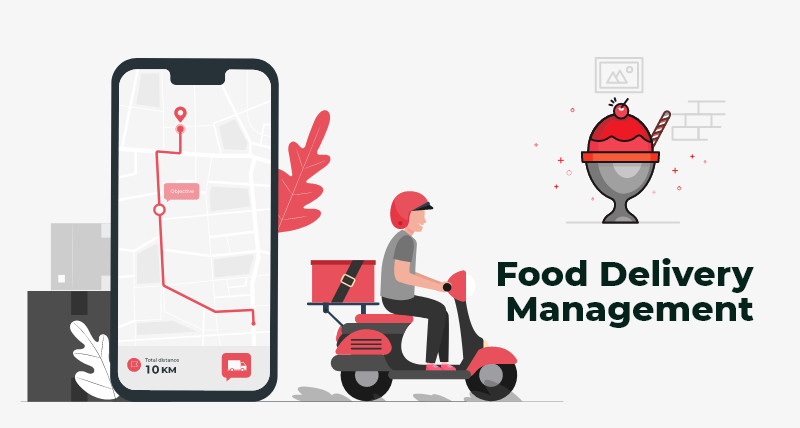 It's a no-brainer and yet important to confirm that your start-up is capable of delivering the food on time. Fast and furious is the way to go and that's loved by the customers. Obviously, safety protocols must be in place for the delivery executives. Apparently, delayed deliveries would hinder the customer experience and therefore, it calls for punctuality.
So, how will you manage the deliveries? As a start-up, it's advisable that you get in touch with a delivery partner – an agency that can manage it for you. Hiring your own delivery executives would leave a lot on your plate to handle. Later, you can always set up your own network of delivery agents or instead, partner with delivery platforms like Godash or Dunzo.
Make sure the delivery officials working for you are safe riders wary of the lanes and areas assigned to them. Cut the rot, serve it hot!
5. Customer Experience Strategies
Once you've launched your start-up, how're you going to hold on to the customers? What can possibly make your customers choose your food delivery app again to order food?
Answer: An amazing customer experience.
Think of providing added incentives, unbeatable offers, loyalty points, etc. to your customers. Also, choose your restaurant partners wisely (We'll surely touch base with this, promise!).
People expect the food quality to be as same as what they get served at the restaurants. The first and foremost thing you must keep in mind is the quality of food being delivered. Secondly, you must ensure that the delivery men and women are friendly and polite. All of it adds up to the overall experience of your customers. Other vital factors that affect a customer's experience include:
The pricing scale
The Delivery times
The Quantity standards
Your food app's UI (User Interface)
Users should be able to easily use your app to locate restaurants, order food, make payments, and track the order. App features like live chat for support, prompt action on refund requests, cuisine filters, and other categories elevate the customer experience. If you're still not sure how to achieve this, we at Steady Rabbit are here to help!
6. The Team and the Stakeholders
Next in the checklist is having a limited number of restaurants and food chains on your app portal. These entities should not only be limited but also selectively popular. Initially, you would only want to do business with businesses that are people's favourite choices. Partnering with the hotels and restaurants which are already doing well can bring immense attention and ROI for your start-up. Your mantra should be to start small to earn big.
Prepare a list of stakeholders and partners who can promise healthy commissions. But here's the critical question – how'd you get the hotels and restaurants on board? Here are some secret hacks for you:
Find restaurants or hotels having customer retention problems that your app can solve.
Demonstrate how your FoodTech app can help them generate greater sales and revenue.
Convince them how your special offers won't hamper their profits but instead will attract more customers.
Always find a middle way while negotiating to ensure a win-win situation for your business as well as theirs.
7. A Location-friendly Network
While deciding upon the restaurants to partner with, make sure you take into consideration the location-centric factors. Firstly, choose the city or state across which your business will run. Secondly, understand the delivery parameters when getting into business with the local restaurants, hotels, and food joints. The number of delivery agents you have should be directly proportional to the number of areas you're serving. Also, your delivery charges might fluctuate based on the distance between customer locations and the restaurants. We hope you've already established a location-friendly network!
8. Flawless Logistics
Can you check this one?
Managing logistics is one of the most important checklist points for your start-up. The very foundation of FoodTech businesses is built upon robust logistics. You should always stay up to date with the ongoing and pending food deliveries. You can put into place real-time tracking systems with advanced features. A variety of such tech is available for different purposes:
Enabling your customers to track their orders on a real-time basis.
GPS systems for the delivery agents to locate their destinations.
Integrated systems to let your admin staff track and contact the agents.
9. Staying Prepared for Special Days
Be optimistic because there are days when your business will boom!
No, this isn't a motivational statement. It's a hint that your start-up might attract massive crowds on holidays, weekends, and other special days. You would surely want to be prepared for such days when there's a skyrocketing demand on your app.
Not only do you need a dynamic network of delivery agents for this, but also the resources to cater to greater public demand. You should plan relevant offers on such special days to keep your customers interested. Is your start-up equipped enough to fulfil an enormous amount of orders? Have you thought of extra rewards and loyalty discounts that can drive more attention towards your business? Now's the time!
10. Embracing Technologies that Matter
It's always recommended that you resort to pioneering technologies for enhancing customer experience and business efficiency. Regular app updates and new features, for example, can add to your customers' experience. Also, you should look for reliable payment processing merchants to provide your customers with wide-ranging payment options. You can also tie up with the leading e-wallet service providers and banks to come up with unique offers.
For all of the above-mentioned checklist points, you can utilize different technologies. This can give an edge to your start-up over other competitors while making your customers feel delighted.
Get in touch with us to have your own food app for iOS and Android with the help of our mobile app development services. We can help you take your FoodTech start-up to new heights!